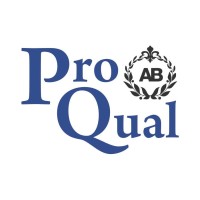 The ProQual Level 3 NVQ Certificate in Occupational Health and Safety (601/4766/0) is aimed at learners working as a Health & Safety Practitioner in a position of responsibility for the health, safety and welfare of a team or organisation. This qualification is appropriate for Practitioners working in a range of sectors.
To achieve the full NVQ Level 3 Certificate in Occupational Health and Safety, learners must demonstrate their competency, knowledge and understanding by completing the 6 mandatory units. There is also 1 optional unit to complete, which your Assessor will help you to choose from a range of units.
Mandatory NVQ Units:
A/650/6127 Investigate and evaluate health and safety incidents and complaints in the workplace
Y/650/6126 Ensure responsibility for actions to reduct risks to health and safety
F/650/6129 Develop procedures to safely control work operations
F/601/9354 Monitor procedures to safely control work operations
F/601/6633 Promote a culture of health and safety in the workplace
H/601/6687 Conduct a health and safety risk assessment of the workplace
NVQ Qualification Duration
Learners will receive 12 months access to their course
Support
Learners will receive 12 months uncapped support with our Health & Safety assessment team. Take a look at our testimonial page to see the level of dedication we commit to our learner's success. https://bit.ly/2XS3IOZ
Pricing
The cost of the course is £795.00+VAT.
Use code PIF10 for 10% off when you pay in full or call +44 (0)1472 240112. Interest-free payment plans are available to suit all budgets with no credit checks.
Course Format
The learning material is provided electronically via the "Learning Assistant Portal" which shows your progress throughout and allows you to instantly message your assessor. The assessment team will monitor your progress through our user-friendly platform to offer you support and guidance throughout the course. There is unlimited support and you can call, message or email your assessor as often as you wish.
Assessment
Assessment for the Level 3 NVQ Certificate is by the production of a personal portfolio demonstrating understanding and application of the standards at this level. This is greatly simplified by our eLearning platform, through which evidence can be electronically submitted.
Contact
Please call us for details +44(0)1472 240112 or +44(0)0208 146 5680 or WhatsApp +44(0) 7562 574670
Please add to the shopping cart and an SVT course advisor will contact you within 24 hours to discuss your purchase further.
Need more information about our payment options? Call us on +44(0)1472 240112 or London +44(0)20 8146 5680 and speak with one of our professional advisors or email info@svtltd.com