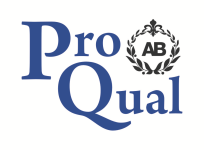 SVT are pleased to announce the addition of a Level 6 in Health and Safety
This course accredited by ProQual UK is recognised by IOSH for GradIOSH membership. If you have completed a level 5 in Health and Safety within the last 3 years you can complete a conversion course at a fraction of the full course cost regardless of the accrediting body.
This will take you about 3-4 months and is about a 25% review of the Level 5 completed. You will gain the full level 6 on completion.... Good news.
Conversion overview (603/3106/9)
Maintain a personal development portfolio which can contribute to professional bodies' CPD requirements and which incorporates:
• an ongoing evaluation of their personal competence
• reflective commentaries on CPD activities
• setting and prioritising realistic goals for professional development
• applying professional ethics in practice
• an appreciation of diversity and inclusivity in workplaces
• sharing personal experiences in professional debate and discussion
Any evidence used must be within the last 2 years.
If you have not completed a level 5 we offer the full level 6 at a great rate. Please call SVT on +44(0)1472 240112 or click the links below for the relevant course:
Full level 6 course:
https://www.vocationaltraining.org.uk/qualification/proqual-level6-health-safety
Level 6 conversion
https://www.vocationaltraining.org.uk/qualification/proqual-level6-conversion-
Please feel free to call +44(0)1472 240112.