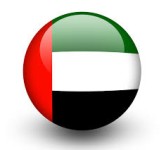 The UAE's National Qualifications Authority (NQA) has agreed to align the UAE's national qualifications and standards systems with the UK's qualification framework.
The NQA, with support from the British Council, has worked closely in partnership with UK NARIC to help ensure international comparability for UAE's national qualifications.
The Director General of the NQA, H.E. Dr Thani Al-Meheiri stated that the UAE will recognise vocational and professional qualifications acquired by UAE citizens from British awarding bodies, provided that the qualifications and programmes are accredited under in the country of origin, such as England, Scotland, Wales and Northern Ireland and are compliant to the QCF (Qualifications and Credit Framework) and the FHEQ (Framework for Higher Education Qualifications).
Effectively, UAE nationals attaining UK qualifications from City & Guilds and the Institute of Leadership and Management (ILM) will now benefit from UAE recognition by NQA.
Dr Al Mehairi said that this major step is part of the education sector's role in the achievement of the UAE Vision 2021 and the alignment of the frameworks will build confidence and trust amongst educators, industry, learners between the two countries.
The agreement is the first of its kind in MENA with the UAE being the first country outside of Europe to have its national qualifications framework referenced against the QCF and the FHEQ. For more information, please see attached NQA Newsletter, Issue 2.
"Teachers and educational leaders will benefit from the standards by providing them with a national license that will enhance career pathways, improve mobility across the private and public sectors, and recognise their skills and knowledge as on par with best international practices."
H.E. Dr. Thani
Al Mehairi