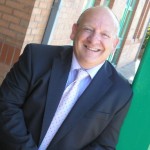 If you ask a safety professional what their route into CMIOSH was or a manager how they gained Fellowship of the 'Institute of Leadership and Management' you would probably find as many different answers as there are members. We all have a story to tell, a path, a route from naivety to competence.
Ask Mike Watson what he is most proud of in his career and he would say the businesses that he helped to build, the people he has worked with and the professional memberships that he holds. Mike stated,
"Nothing would have happened as it did without that first NEBOSH certificate and IOSH membership that encouraged me to gain more and more experience and qualifications. I wanted to gain a real life understanding of a safety professional and how to gain this status. I have not included all the details such as Continuing Professional Development that all IOSH members are required to take part in."
Clearly Mike took a route that best suited him, taking the NVQ real work evidence supported by appropriate formal study and certification. Others take more of a study approach with courses such as the NEBOSH Diploma or even a University Degree. At the end of the day the main requirement is competence at the highest level in the chosen sector.
Mike Watson has gained real work and business experience over 36 years since leaving school at the age of 16. Summing up his working experience he says that he has gained a good understanding of people and what motivates them at work and a deep understanding of risk. He also adds that he can use both of these to reduce loss in most industries and business however, pointing out that he still has a great deal to learn off course.
Mike has worked as a Manual Labourer, a Tradesman, Machine Operator, Driver, Buyer and Sales Person working within the sectors of construction, factories, smelting works and reclaim industries. He has team led, coordinated and managed people at every level from first tier Labourers to Directors at Board level. Mike has managed his own businesses and has seen failure and great success. Fourty plus years after leaving school, working hard and gaining qualifications to pursue his chosen career he has gained an element of financial success and achievement.
What never ceases to amaze and surprise Mike is the lack of formal documentation that is legally required yet not in place at even some large companies. It is rare however that he comes across a company that does not show care of its employees. Employers don't always have the time or expertise to put everything in place and the legislation can be complicated for those who have not had the training or study.
There are many great aspects to his role but he enjoys presenting the students with their NVQ Diplomas and knowing that they are competent, not just by studying and taking an examination, but because through the NVQ route they have proven their competency in the workplace and are doing the job.
I asked Mike which is best, classroom based learning such as the NEBOSH Diploma or the Level 5 NVQ route? Mike answered,
"Both qualifications have their merits but if I had to choose to employ either one of them I would choose the NVQ awarded candidate because they have actually done the work and not just sat in a classroom. Off course a candidate with good work experience who holds the NEBOSH Diploma would have the same merits, but I would require them to undertake the NVQ as well.
Mike is proud of his past 20 years taking his former business operating from a back bedroom to a multimillion pound concern. In 2011 he and his wife sold their 50% share in that business they had built with his then business partner and as part of the deal gained 100% ownership of his current business Specialist Vocational Training Ltd (SVT Ltd). In 2015 his son Tim Watson joined the business and now owns 20% and is now Managing Director.
Where to start ? The first steps !
Born in Kingston upon Hull in 1959 Mike Watson was one of a large family with many brothers and sisters, 14 in total. Even in 1959 some 14 years after the 2nd world war had officially ended, Hull like many other cities was still recovering from the bombing with large areas of city flattened but cleared of the derelict housing. The streets where Mike grew up were once over crowded with lines upon lines of two up two down small houses (and yes the tin bath was hung on the brick wall in the yard) The bombing and subsequent slum clearances left areas known locally as bombies.
These flattened areas of broken bricks and roof tiles where houses had once stood and were homes of many families were made the play grounds of many local children. This scene was not unique to Hull of course as many cities and towns across the UK suffered the same devastation.
The slum clearances offered great opportunities for adventures for Mike and it is here that we will begin to understand why he arrived in a health and safety career.
At the age of 8 he would help the demolition gangs to demolish the slum houses, whether they wanted his help or not he would always be found feeding a fire set by the labourers to burn old timbers, doors and window frames pulled from the mountain of bricks and at times the site Foreman would hand over a few pence for the help given.
The simplest way to pull down a house in those days of non-recycling was to attach a heavy steel rope to one end of a tractor and walk the other end of the rope through each room of the house. After making sure that both ends of the steel rope were securely attached to the vehicle you would then drive away. The house would tumble and fall where it stood in a large cloud of dust, anything that could burn would be burnt otherwise it was sent to landfill or made into hard core for concrete.
Off course the vacated houses made great dens and places to play before the labourer's got their plant machinery on them and nobody complained if things got damaged or demolished by the local children.
Mike explained,:
"Once the houses had gone and the area flattened it was, looking back, a strange landscape of roads with broken brick edges, street lighting with nothing to illuminate and terraced houses that suddenly stopped but awaiting demolition or that remained occupied. These bombies offered a flat area for truck drivers to park overnight and while the trucks made a great place to play hide and seek or dare they also offered a money making opportunity. The drivers, if asked, would pay six pence known, as a tanner, to have their trucks watched over while they went for a drink. Imagine ten 8 year olds stood around a truck arms folded and on guard. Of course bed time was when it got dark so the local teenagers took over and many local homes would have the contents of the trucks cargo sitting in the back yard alongside the tin bath."
In Hull we have what is called 'Ten Foots' or 'Alleys', a ten foot wide strip of land that normally ran between some houses or shops. One such 'Ten Foot' had a chicken slaughter house at the end of it. Before the age of 10 years old Mike had a Summer job plucking Chickens and collecting eggs. The eggs were taken home to Mum or boiled in an old tin can on a fire on the bombies and eaten. With the few bob or shillings sweets would be bought. They would not employ Mike at Christmas as the Turkeys were bigger than him and he could not wring their necks!
It is now 1969 and not pretending to have a life time of work experience, a great deal of the basic rules of work had been taken in. Certainly watching the men work in very dangerous conditions must have had something of an impact.
School always seemed to take second place to other activities. Given the choice most of us would have preferred to go on an adventure rather than sit in a classroom and for Mike the chance to travel the north of England with his Father who was a long distance lorry driver was indeed preferred. Mike would be at his Father's lorry at 5a.m. helping with cargo sheets, ropes, winding down the legs on the articulated trailer and re fixing the trailer lights. At times he would help load the trailer which for the most part mostly hand ball, meaning that everything was loaded by sheer man power. A load collected of 16 tons from a Maize mill would mean lifting and carrying huge bags of maize weighing 100 kg each. This was of course beyond his capabilities but it did not stop him trying. Once the load was sheeted and roped a four hour drive from Hull to Halifax to a brewery was endured. The truck cab was noisy and filled with engine fumes and always hot as the engine was part situated within the cab and only separated by a steel cover and an old square of carpet. Long distance lorry driving back in the 1970s was hard work and very long hours.
Despite everything, an education was attained and having left school in 1975 at the age of 16 years old Mike started work within a week. We will not at this point go into a great deal of detail however as you read his work history you may note the experience gained both in terms of safety and management and later business.
Its 1974 and Mike starts employment at a house removals company as a drivers mate then moving to a cardboard packing factory working machinery and as drivers mate which ended when his workmate had his hand pulled into a machine. Mike made his thoughts very clear to the manager about the poor working conditions and was sacked. Looking back it was clear the cardboard trimming machine had poor guarding and neither Mike nor his co-worker had any training given.
It was the most boring job I'd ever had. All day stood at a machine feeding in cardboard that would be trimmed. I looked forward to Fridays because that was when I would get away from the factory and get out on the works truck delivering boxes on Hulls fish docks. Having said that, I was nearly a victim of my own stupidity and could have been killed. I was riding on the back of an open flat bed pick up standing high on the front rail behind the cab but I was looking backwards when the driver sounded his horn to enter a very low tunnel. When I turned around the tunnel brick work was no more than 2 m's away from me and without a doubt I would have struck my head on it if I had not jumped down to the floor of the truck.
In 1975 Mike was at a Builders merchants working in the yard and driving shovels, forklift trucks and other plant machinery and serving customers. He gained his first formal certificate - the forklift licence and the four day first aid certificate with St John's Ambulance and he started to make suggestions of how to make the yard a safer place to work and increase productivity.
All bagged products such as cement and plaster would arrive at the yard on pallets and we would manually handle them onto stacks directly onto the floor. The job routine was changed and bags of cement weighing 50kgs each were off loaded with a forklift and remained on the pallets until needed.
The builders merchants was the best place to work although working outside all day in the winter was not exactly fun his work mates were the best team he ever worked with.
We had such a range of men in the team with vast experience in every aspect of the job. Accidents did happen but we all contributed to keep them to a minimum.
Two years after Mike had left the company his old work mate suffered a fatal injury. The fatality occurred during a working day and the yard was busy. The employee had lifted the access plate which was very heavy and stood it on its edge next to the access chamber. He had then entered the chamber to adjust the weights on the weigh bridge. Tragically the cover was struck by a reversing delivery lorry and fell into the chamber striking him on the head and resulting in his death. This like most accidents could have been prevented with a simple safe system of work, permit entry and perhaps doing the maintenance outside normal working hours.
1979 and Mike was now with General domestic builders employed as a Labourer and Plasterer. Without a doubt the construction industry was and remains a high risk and often dangerous place of work. Most accidents that he witnessed were cuts, trips and on one occasion a fall from height. Mike described the incident,
The fall was from a two story roof into the back garden of the house. We were doing some repairs but fortunately the incident did not cause injury. No training was provided at any time by the company so you learnt as you went along. The older men had the experience and would often provide supervision on certain aspects of the work. Roof work was amongst the most dangerous of activities as we normally had a ladder to gain access and work off.
Mike witnessed a man removing a chimney pot from the stack on a roof, he managed to get the pot back to the ladder then it slipped from his grip and hit his work mate who was footing the ladder at the bottom. This did result in a trip to hospital.
1984 with Factory shift work, driving and working machinery and employed within the works laboratory with weigh bridge duties. Things had changed with regards to safety at work and Mike was employed with a large employer who provided proper training and had safe procedures in place. You could not do a job at the factory without having had the training; however it was with these employers that Mike had his worst workplace accident and witnessed many others. The accident Mike was involved resulted in 10 days lost time and a great deal of pain for weeks for him. He ignored the instruction of his supervisor and entered an area that was unsafe. He just wanted to get the job done he stated, but it resulted in two broken ribs and six stitches to his head. The accident was investigated and Mike was informed by his union representative that he had a claim if he wanted to pursue it. He did not, but what he did do was to join the works Health & Safety committee and became the sites First Aid rep.
This was a good move on my part as I started to work with trained Safety Reps and learn a great deal about site safety and management. I also investigated several lost time accidents and a workplace death,
stated Mike.
This was 1985 and it would be easy to say that the works had a poor safety record; however the company employed 1000s of staff and were determined to get safety right.
His next employment was within a metals refinery and storage facility. He was employed within the Sampling Laboratory as a Materials Sampler and Operations Coordinator. Everything he had learnt about safety, safety training and man management was put to good use. He was now training new staff in safe lifting and accident prevention.
I grew with the company, teaching and learning and leading others in many aspects. I even took a course in welding. Working with Engineers in both design and mechanical really is a good background. You learn a great deal about designing safety into plant and machinery. In five years we had no lost time accidents; however we did have a large fire that started during a shut down over night. Investigating the fire we found that a lead fuse that should have melted to cut off a feed to a flame had not and we replaced every such safety device and put in place a second fail safe.
The company expanded and Mike was engaged in managing every aspect of the shop floor operations and had a commercial role placed on him as a buyer. The company specialised in buying used computer hardware, stripping down to its scrap metals and within the computer circuit boards regain the various precious metals. Mike quickly found himself travelling the UK, Poland and the USA buying redundant or scrap computing hardware, including 24,000 used cash points from JC Penny in the USA to be scrapped for their metal values.
I loved working in Poland as you never really knew what would be offered next. I visited a large military base which was a decommissioning camp for scrap Russian hardware. 100s of trucks were stored there many had large metal funnel devices on the back of them and very old radio equipment. The radio equipment had very early circuit boards heavy in gold and palladium metals. The funnels which to this day I have no idea what were used for were lined with silver. I took samples and sent them back to the UK office and we bought them as scrap Aluminium.
Mike travelled a great deal for that two year period visiting Germany, parts of Russia and New York in the USA visiting the World Trade Centre to buy redundant computer main frame discs. He also spent a great deal of time in the East End of London with the larger scrap dealers. "You know who you are and your place in this world when trying to do business with these businessmen. For me it was a great education of people and business and was one of the best times in my life."
Starting a business failure
Mike started two new businesses in Kingston upon Hull, One Stop UK Ltd an I.T based hardware sales business and Gina UK, a second user computer hardware re-sale business. During this period he also bought into Motor Medics, a motor vehicle repair business and a loft conversion business. Only one of these ventures was successful and he sold his interests in this venture.
Moving in to the 1990s and with the UK in deep recession, what to do next? Re-train was the answer and put what he knew to good use. He bought a distance learning course for the NEBOSH National General Certificate and took a job at a fuel station on the night shift.
You have two customers at a fuel station in the middle of the night. One is buying fuel and the other is buying condoms,
Mike recalls. Having passed the NEBOSH examinations he joined IOSH as an associate and sought work that would put his management and safety experience to good use.
A new beginning...
In the period 1999 through the end of 2003 mike was employed with a National based charity. His role included the responsibility for health and safety management of some 200 employees who were working on refurbishing places of worship or community facilities.
It was really interesting working with the long term unemployed and helping them back to work or for many the first job they had ever done. "We had three main contracts, New Deal for the 18 – 24 years old, the 50+ years old and New Deal for persons with disabilities." Mike spent six months in Hackney, London delivering safety training to groups from the local area. This was a challenge for him and his students, him with his Yorkshire accent and his class with their local London accent.
We did not get on at first as they would constantly mimic my accent and some of them would walk out of the class shouting that they couldn't understand a word I was saying. It was all a ploy of course so that you could go home and not have to be there. I stuck it out and after a few weeks we all agreed that perhaps we did not talk each other's language but we all had a job to do. I did not make any friends but some of them did confide in me about their fears and troubles in their lives. I spent six months with them both on project sites and in the classroom. The experience was great but Hackney was not the West end of London. It was hard reality of local issues and long-term unemployed with every conceivable barrier to try and breakdown.
It was during this period that he founded Safety Matters, an Occupational Health & Safety resource for the Voluntary & Community Sector based in Humberside. Mike had a portfolio of safety documents that he had written for the New Deal contracts. Many of these, with a few changes could be made available to local voluntary and community groups. He realised that few of the groups had any formal documentation in place and yet had many employees and 100's of volunteers. He made the documents available to all and working with each group he put in place the legally required policies and risk assessments. This allowed the groups to take on New Deal Participants through contracts with Job Centres.
His role as Head of Operations included the responsibility for all aspects of the companies operations and in 2002; he was elected Deputy Chief Executive followed soon after by his election to Joint Chief Executive. During this period the charity raised more than £7 Million in European funding used for the career development of the long term unemployed in the Humberside and North East Lincolnshire area.
The organisation was contracted to the Governments New Deal. He would project and safety manage each community project which included delivering two safety classes each week. He took the CIEH Train the Trainer and Risk Assessment and First Aid certificates and gained C&G level 4 Occupational Health and Safety. He applied for and gained IOSH membership at TechSP level.
I really enjoyed writing new safety training courses then delivering them in the classroom or on the project sites, stated Mike.
Some of the people on the courses went on to a full time career in Occupational Health and Safety including my future business partner Mike Shields of SHEilds Ltd. I later employed Mike Shields as a Safety Trainer and when he left my employment to start SHEilds Ltd I awarded him the training contract which was a good start to his business at that time. When Mike Shields moved to Turkey Mike Watson and Cheryl took over the running of the business and owned 50%. We built that business from a £30,000 a year turnover to £2.2 Million but in 2011 decided to sell their shares and as part of the deal took full ownership of the NVQ side of the business.
Mike explained that the decision to sell their 50% was based on many reasons however both of us wanted to build a new business with quality at the centre and throughout everything we did and Specialist Vocational Training would provide a new start for us both.
The most significant investment Cheryl and I made in Specialist Vocational Training Ltd apart from a cash investment, was to have "quality" at the centre of our business plan for the company. We were fortunate to have Mandy Pickard as the Managing Director of the business said Mike. Mandy is dedicated to both the compliance of the awarding bodies rules and the quality of delivery of everything we do. Again we have built the business from a turnover of £350,000 to over a Million however the success of the business is built on its reputation with its students and awarding bodies. Mike went on to explain, sometimes it's relatively easy to build a business, you are in the right place at the right time and a market place has a need for what you are selling, however reputation is everything and in the training sector if your pass rates are poor the business will start to fade.
The senior management team at Specialist Vocational Training includes Cheryl Watson, Mandy Pickard, Tim Watson and Joanne Eastman each of them have one thing in common and that is quality in everything they do. The success of the business is built on the success of the students and the reputation of the company.
As well as Mike's role as Chairman of Specialist Vocational Training Ltd he is remotely involved in the day to day running of the business and assesses and internally verifies NVQ's in Health and Safety and Management in the UK and Middle East.
Current Qualifications
OCR NVQ Level 7 Diploma in Management 2011
OCR NVQ Level 5 in Management 2010
City & Guilds. Level 4 Occupational Health & Safety Practice 1999.
OCR Level 4 Internal Verifiers award Quality Assurance 2008
OCR Level 4 conducting Internal Quality Assurance of Assessment Process (V1)
OCR NVQ Level 5 Management of Health and Safety 2007
OCR NVQ Level 4 Occupational Health & Safety Practice 2006
OCR NVQ A1 assessors award 2006
NEBOSH General Certificate in Occupational Safety and Health September 1995
Memberships
Member of the Institution of Occupational Safety and Health (IOSH) at Corporate level
Fellow Membership Institute of Leadership & Management
Member of the Institute of International Risk and Safety Managers (MIIRSM). Corporate
Accredited tutor and examination marker to IOSH & NEBOSH
Mike Watson is the Chairman of Specialist Vocational Training Ltd and was interviewed by myself, Mandy Pickard, Specialist Vocational Training Ltd.