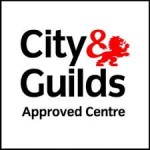 Why undertake an Occupational Health and Safety NVQ Diploma with SVT Ltd?
The diploma can improve your career prospects, increase your earning potential, help you to become recognised internationally by employers and professional bodies and start a direct route to becoming a Chartered IOSH member (CMIOSH).
As a training candidate with SVT Ltd you have the flexibility to complete a recognised vocational qualification in your own work environment, and in your own time, allowing you to learn, develop and practice the skills required for employment and/or career progression in the Health and Safety sector.
Any of our NVQ diploma courses can be completed in your own workplace and there are no formal examinations required to complete the training. The assessment of work-based evidence needed can be completed through our distance learning program, at a time and pace that suits you.
The City and Guilds Level 5 Diploma NVQ in Occupational Health and Safety Practice is suitable for those Supervisors, Managers and Consultants and other specialists with specific responsibilities for the health, safety and welfare of others in the organisation. As a result the candidate will have a significant degree of authority and autonomy and be in a position to influence policies and procedures in their organisation, take a leadership role and promote good health and safety practice and to implement changes relating to health and safety.
Candidate will report to, or be part of the senior management team and they will be aware of cost implications and budgetary controls and may be budget holders.
To achieve the full NVQ Level 5 Diploma in Occupational Health and Safety Practice qualification, a candidate must demonstrate their competency, knowledge and understanding by completing the ten mandatory units. This qualification allows candidates to learn, develop and practise the skills required for employment and/or career progression in the health and safety sector.
Want to know more?
Connect With Us

+44 (0)

1472 240112