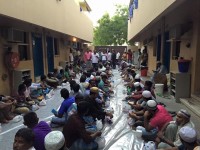 SVT Sponsored event.
RAMADAN IFTAR 2015 for the unsung heroes that have contributed greatly towards building the UAE and made it what it is – "The Laborers". This event was sponsored by SVT making sure that the guys in Dubai who make a huge contribution to the construction industry get the recognition they deserve.
Thank you to all who got involved.
Tim Watson