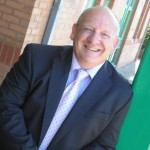 I have always, for the past 25 years, taken a view that working with other businesses that compliment my business is a good strategy for success. Of course you have to be sure when choosing your partners in business., I have made some mistakes in the past thinking that the partner business had the same values as myself.
Currently we are partnering with several companies within the UK, Dubai and Qatar. I will use our partner who is based in Dubai as an example however each of our partners share our core values. OrdoSafe. The CEO Mr Darren Platts is dedicated to the success of the students of his safety training qualifications and their futures in terms of their careers.
So what is SVT Ltd business relationship with Darren and OrdoSafe? In simple terms each of our partner provide a service to us and us to them. We are able to offer qualifications to our clients and students that our partners offer and they can do the same. For example, with the UAE OrdoSafe offer an excellent classroom qualifications throughout the UAE, to our clients and students and through licence with SVT Ltd can offer their clients and students our City & Guiles NVQ level 5 and 7 Diploma in Occupational Safety & Health and Strategic Management. OrdoSafe clients remain their clients and our students remain our students. The student gains from this arrangement in terms of a wider range of qualifications and opportunities and as we, OrdoSafe and SVT Ltd share some costs, the student benefits from knowing they have chosen quality training providers at a reduced cost.
Our partner OrdoSafe share our values and are valued by us and our students and of course vis versa.
Our values at SVT Ltd are simple in concept and delivery. Our approach to ensuring that the business is successful is to ensure that our clients and students are successful. Everything we do is aimed at quality first and ensuring that the people we with and for are successful.
We welcome enquiries from like minded people who share our values. We offer a range of qualifications through City & Guilds, Institute of Management & Leadership and eLearning facilities for NEBOSH study.


Mike Watson CEO SVT Ltd Dip RSA CMIOSH MIIRSM FinLM