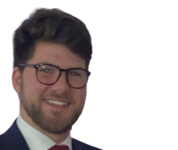 Position:
Course Accounts Manager
What do you like about SVT?
I Like the friendly and positive atmosphere in the office as well it's exciting future and expansion. Everything is clear and concise and we have a great social media and online presence which is key in the current climate.
If you were a car, what kind of car would you be and why?
I would be a 2005 e60 BMW M5, a very ordinary looking car, until you look under the bonnet and there's a great big walloping V10. An underdog or surprise package maybe?
Likes:
Guitar based Music, football, Guitars
Dislikes:
Massive hatred for mushrooms, they're evil and shouldn't be on a plate. Liverpool football club
Hobbies and interest:
Playing guitar, travelling and exploring new places, cultures and foods, playing and watching football locally or on television. Going to the pub (where possible), relaxing and watching a film at the end of the night.