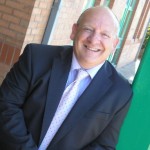 The most difficult matter to deal with when you start a business is normally money or the lack of it. I have started and ended a few businesses over the years and all but two of them that I started were forced on me. To be clear I started a business because I felt I had little choice because I could not find employment.
In the 1980s I started a domestic building and repair business having been made redundant three times in less than two years. Each of the companies I worked for closed due to a lack of business or in one case because my employer spent most of the profits on himself and did not keep his eye on cash flow. I gave up my small building business and gained employment at Blue Circle on shifts. I worked here for five years in each department including the laboratory and weigh bridge. The great thing about this job was that if I worked nights I could help my dad with his window cleaning rounds during the day.. He eventually gave me three window cleaning rounds which I earned extra money from and it was a welcome break from the boredom of the process of Blue Circle. I took voluntary redundancy from Blue Circle in around 1985 having gained some health and safety knowledge been part of the works Safety Committee. On leaving and after a few weeks working at a wood yard I gained employment at a smelting works called Base Metal Synergy. This was the start of my management career and the start of my interest in occupational safety. It was a hazardous place of work with many dangerous processes and substances but I enjoyed every part of the job and worked my way up to materials handling and sampling supervisor and fork lift truck trainer. The sampling aspect of the work took me sampling used circuit boards from redundant computers. We bought these for the precious metals contained within them. Gold, Silver and Platinum and many other valuable scrap. I gained an understanding of the worth and took up a position buying the scrap in the UK and Poland. I was also lucky enough to take a buying visit to the companies head office in New York where I made a visit to the World Trade Centre buying used office equipment from the Port Authority. There is only so much waste computer circuit boards in the world and as such the company started buying computer components and building PCs to sell on to end users.
This was the 1990s and Mrs Thatcher lead us all to believe that we could own and run our own business so that's what I did. I started a PC business called One Stop and added a general trading company to it called GENA Trading. My business partner Norman Adams was financially independent and we approached the bank for an overdraft of £15,000. The business lasted just three years but we added a motorbike restoration arm to the business. My son Tim also worked with us building motor bikes and helping at the markets'. The business was failing and I sold this business to Norman for £1, yes one GBP.
With all of the years and experience behind me I started a loft conversion company with a new business partner Dean and at the same time bought a distance learning course through Rapid Results Collage RRC specialising in Occupational Health & Safety. I passed this NEBOSH NGC in 1995 and considered my future. Me and Dean sold the company van and he kept the tools and we went our separate ways.
My next move, in short, was to join two local "not for profit" businesses called Instant Muscle and Humber Community Partnership as the Health and Safety Manager looking after 10 sites with more than 200 long term unemployed "Participants" proving them with work experience to help them get into real employment. Over the next five years 40% did find real work and I found my future wife Cheryl and my next business partner Mike Shields and many of the friends and staff who I still work with at Specialist Vocational Training Ltd.
In the next part of this blog it will be 2002 and I will provide some information about my ownership of the Health and Safety company Ltd and why I sold that business and started SVT Ltd.
Mike Watson CEO SVT Ltd Dip RSA CMIOSH MIIRSM FinLM