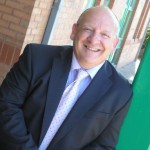 As discussed in my last blog or part 1 as I called it I will now discuss my part in a health and safety training company. At this point I will not go into detail as later in future blogs I will use my time at the health and safety company to explain how we built the business from a £30,000 turnover in 2003 to a £2.2 Million business when I sold my 50% holding in 2011.
MS started the Health and Safety company Ltd when he left my employment at Humber Community Partnership. I asked him to consider acting as a consultant and trainer for our New Deal Participants which he did of course. This contract was worth around £25,000 per annum and it was a great start for his new business. I left Humber Community Partnership in 2003 I proposed that I ran the Health and Safety company Ltd and he would gift me a 50% share of the business. I had known him for some years and he had plans elsewhere.
Cheryl and I worked 16 hours a day 7 days a week. When we employed Steve Coulthard a friend from Instant Muscle and a trainer in food safety, the business started to grow albeit very slowly. We pushed ourselves hard in those early years. I was delivering training and assessing NVQs and running the business, Cheryl was doing the finances and administration and Steve was selling the courses. MS was looking after the web site something he has a gift for. He also had ambitions of launching eLearning for the NEBOSH level 3 courses. This was and remains the most important aspect of the Health and Safety company Ltd. His insight in those early days into what or where learning would go was the most important milestone in the companies history. We, Cheryl, Steve and I had moved into business premises from running the business from our flat and had taken on 2 further staff. The business was growing and as we added further NEBOSH and IOSH courses to our portfolio we had further qualifications to offer alongside the OCR NVQs
Over a 10 year period we took the company to a £2.2 million turnover and along the way we made some money for ourselves. The business had its ups and downs and certainly MS and I had many disagreements During this 10 year period we also added The health and Safety company Middle East Ltd and Safety Training India as stand alone companies. It was the most rewarding time in my business life.
So why did Cheryl and I sell MS our 50% share in the businesses?
The simple answer was that we had come to an end of that era. Certainly MS and I had different ideas of how things should be managed. I was diagnosed with a chronic illness and a key staff member had really messed up with the companies banking. Everything came to a head and I asked MS to buy me out. The details of the buy out shall remain confidential however Cheryl and I took a relatively small payment for our shares but as part of the settlement we gained 100% ownership of the NVQ side of the business, known then as Vocational Training Ltd. MS took 100% of the Health and Safety company and its remaining subsidiaries. MS remains ambitious and of course I wish him all the best of luck with his business.
In next blog I will go into some detail about Specialist Vocational Training Ltd, formally Vocational Training Ltd which is the business I now run and start to explain how you can start an eLearning business from start.
Mike Watson