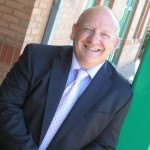 I can only discuss our business in terms of start up costs generally as every business is different of course. You will either be a start up business or established in part. This blog discuss how we started after SVT Ltd had been operating for 10 years or so.
As discussed earlier I took full ownership of SVT in 2011. From 2003 through to 2011 I owned with my wife 50% of SVT Ltd and 50% of the Health and Safety Training company. We sold our 50% in the Health and Safety Training company and as part of the deal took full 100% ownership of SVT Ltd. SVT Ltd for the past 15 years has mostly concentrated of providing NVQ Diplomas in OH&S, Care and Management.
When we took over SVT Ltd with regards to 100% ownership it must be remembered that we had been managing the business from its start. The only aspect to consider is that SVT Ltd had intercompany accounts with the Health and Safety training company and its subsidiaries. When separate subsidiaries from the Parent company the terms can be complex and the finances even more complex however the fact that we owned and managed the Parent company and its subsidiaries made the process less painful than it might have been.
On the day we finalised the deal SVT Ltd had a turnover of approximately £350,000 with a loss of £25,000. We invested cash in the business and Cheryl, Mandy and I started to consider its overheads, the costs of operating the business. This was 2011 and the market was stable albeit greatly price conscience. Over the period of 2011 through to 2015 end of year we have turned the company around with a £850,000 turnover and a net profit of £25,000. Yes the margins are tight however we continue to invest our Gross profits back into the business to ensure sustainability. We have 12 months in reserve in terms of cash. If you are considering doing business with a company or indeed if you are considering buying a training course or qualification you must ensure that you look at the company accounts. Ltd companies are legally bound to publish their accounts on the Company House website.
For those of you who are considering starting a similar business to ours your costs must be considered. Please read Business Start up blogs 1 - 4 with regards to the required qualifications. The initial costs would be approximately £60,000 depending on your circumstances and your business model.
In terms of starting an eLearning business and selling for instance NEBOSH or IOSH certificate level 3 courses your start up costs would be around £60,000. Given that you have established a legally based company and you are the only employee your additional costs would be for either writing or buying the approved learning materials up to £12,000, web design and eLearning platform £35,000, Centre Approval, Marketing etc etc. Also of course you will presumably need an income. Your costs with a salary would be in the region of £100,000 in your first year depending on many considerations of course.
The more successful you are in terms of selling courses the more your costs will rise. Staff costs will rise in direct relation to how many students you have. Student Support , Administration, Managers and Accounting staff will of course have to be considered as well as marketing . You must also keep in mind the Diminishing Returns. Back in 2003 NEBOSH level 3 courses would sell at approximately £1000 each, now they sell for less than £400 today depending on what is on offer with the course and what margin the provider are aiming at. Our business model at SVT Ltd for eLearning level 3 certificates allows us to sell at £250 per course plus the costs related to NEBOSH registration. The content and facilities and student support will match any other provider in our price bracket. The main reason we will be in a position to sell at a lower price is that we are not looking at a large margin.
Our business model is relatively straight forward. Our costs remain stable and our reserves high. Our spend on staff salaries and learning material development are high however we employ the best staff and invest greatly in continually improving our services and study materials.
This is a very brief introduction to financing a business but it should be helpful I hope.
In my next blog I will discuss what is required to operate an eLearning business.

Mike Watson CEO SVT Ltd Dip RSA CMIOSH MIIRSM FinLM