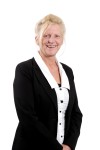 I have worked within the NHS for over 20 years changing my career path to become a Health and Social Care Assessor in 2013.
I have always enjoyed working within the health sector. Having a passion for good standards of practice and delivering high standards of care swayed my decision to study and become a Health and Social Care Assessor and after 3 years I decided to further my career and gained my TAQA qualification to become Internal Quality Assessor.
Since working for SVT - starting in January 2014, a day in the life of an assessor is busy and varied – supporting online learners who are employed and working in nursing/residential homes as well as community support workers, domiciliary care workers and NHS care assistants. The care settings and needs of individuals are varied as our learners support individuals who are living with dementia, mental health issues and learning disabilities.
I support learners through their course, speaking via telephone and corresponding by emails. I get to meet them when I travel to observe and assess them within their working environment at the end of their NVQ course. This can take me all over the country and at first this posed me quite a challenge as prior to working for SVT I hadn't travelled far as part of my previous roles – despite passing my driving test when I was 18. I was generally the passenger for long distance journeys so to drive from one end of the country to another and plan my route was an experience which, to my delight, I have achieved. I've surprised my children who used to joke 'Mum won't get lost she doesn't drive far!!' – So now when I say to them I'm off again to complete observations they say 'Where to this time Mum?'
I find that the biggest reward of being an assessor is when our learners gain their qualification and go on to further their career. When I see our learners develop their skills using our online learning portal, to the point that they can complete their qualification it makes you realise that you are part of a team that offers quality and commitment to improving our learner's abilities. Some of my learners have since gone to university to pursue a nursing career – others have become team leaders completing their Level 3 with the ambition of working through the qualifications Level 4 and Level 5 with the aim of being the manager of a nursing/residential home.
Jo Towse
Social Care Assessor