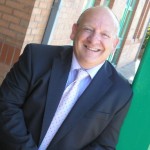 I will be visiting Milton Keynes, Lichfield, and Maidstone during mid-November this year as part of my lead assessing role for the new City and Guilds NVQ Level 5 Diploma in Occupational Health and Safety Practice (3654-06) introduced in August 2016. The four candidates I am visiting are amongst the first to achieve the new City & Guilds Diploma. The aim of my visit is to observe each candidate undertaking some of their duties and audit documents such as risk assessments or training records. I will also undertake a recorded "Professional Discussion" based on the documents I am going to audit. Each of the candidates will then prepare the assignment unit 611 in preparation for GradIOSH leading to CMIOSH.
This first road trip will mean a 500-mile round trip but it's simply part and parcel of the job when you provide distance learning courses. 2018 will see me on the road for about 1,000 miles a month visiting the SVT Ltd, health and safety Diploma candidates and our ILM level 7 Management & Leadership candidates.
It's a really rewarding job meeting the candidates and I also get to have a brief look around many different places of work including Nuclear power stations, car manufacturing sites, construction sites, office complexes and colleges. I have recently seen a cathedral that is being renovated which was an interesting experience. I would however like to visit the Isle of White as I have never been and would make a bit of a holiday of it as well. I will let you know in one of my future blog posts if this happens.
Mike Watson CMIOSH Fellow ILM