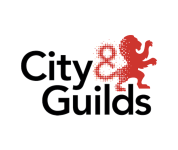 BRAND NEW COURSE
City & Guilds Level 6 Diploma in Occupational Health and Safety Practice has landed at SVT. Take your career to new heights and reach for the stars with this fantastic internationally recognised qualification.
This qualification is for learners who wish to demonstrate and develop their skills and knowledge in managing health and safety for the workplace. They will have an autonomous role in their organisation for managing health and safety policy and practice. They will report direct to or be part of the senior management team. Learners will recommend and implement changes relevant to their role. They will be aware of cost implications and budgetary control.
To achieve the full NVQ Level 6 Diploma in Occupational Health and Safety Practice qualification a candidate must demonstrate their competency, knowledge and understanding by completing the eleven mandatory units. This qualification allows candidates to learn, develop and practice the skills required for employment and/or career progression in the Health and Safety sector through our Distance Learning Portal meaning you can earn your qualification in level 6 Health and Safety online.
Now only £1295.00 +VAT where applicable