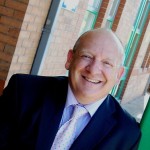 In terms of pass rates for our students and end of year accounting 2016 has been our best year to date. On average 30 students, a month Graduated gaining qualifications at levels 4, 5 and 7 in Occupational Health & Safety, Care Management and Strategic Leadership. All qualifications are accredited through either City & Guilds, Institute of Leadership & Management and of course NEBOSH. We also had the highest intake of students to date with approximately 700 enrolling onto the qualifications including 200 of which who are upgrading from a level 4 or 5 qualification to level 7.
It is expected that 60 students a month will Graduate with SVT Ltd during 2017. This growth in business has not happened by accident of course, for the most part its planned. I mention this because our level 7 intake was higher than expected. Our level 7 students enrol with us having gained their 5 qualification with us. They are making an investment in their future and for SVT it is very reassuring that they have chosen us again to do this.
During December 2016, we set out our delivery plan for the next 12 months taking us throughout 2017. Again, investments have been made in key additional staff in assessing & marking roles and administration management and students support. Our investments in new premises and communications are working well and are proving vital as the company grows.
Our turnover in 2011 was £500,000 and we finish 2016 with a turnover of £960,000 almost double that of 2011. This is noted because the number of students has doubled throughout this period. Student referrals and repeat business accounts for almost 35% of the company's turnover. It is clear to see that our reputation as a highly-rated provider continues to grow.
This is an opportunity to thank the SVT Team and to say congratulations to our students on their success,
Mike Watson SVT Ltd